Years Of Experience In Production & Digital Transformation.
Our network has established since 2018. We provide high-quality services to both local and international customers.
Our goal is to empower new creators to take the first steps in their journey and provide them with the support they need to continue growing and developing their skills. We understand that creating content can be challenging, but we believe that with the right tools and resources, anyone can become a successful creator.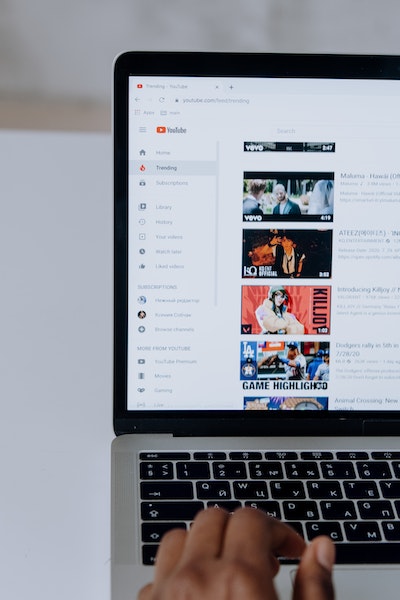 Talha Films provide social media strategy consulting to various organizations, businesses, and creators. Our owner says success without a successor is only a "failure" or ineffective action. Young brains must create new methods to operate their own company better and explore chances without regard for the risk aspect.
Our website is designed to be a resource for new content creators, providing
information and tools to help them succeed.
We offer a variety of features, including tutorials, expert advice, and a
community forum where creators can connect with one another and share tips and inspiration.
Discover The World
Discover The World Is a Channel where You Can Get lot's Of Information About History, Documentaries, Science News,Current Affair and Islam. No matter what type of your problem we have all the solution and the best information you are seeking. so you can have better updated solutions to your problems.Got any Question? just contact us on our pages group site or comment in our videos and let us know your problem In Sha Allah we will deliver the solution to you.
Urdu Cover
Urdu Cover is a Project of #TalhaFilms which is very Popular Media Company on You Tube . We Bring Knowledge, most amazing videos, motivation videos and much more , all together at one place . Please feel free to comment what you feel
Real World
We bring Information, knowledge and most amazing videos related Science Space And Facts all together at one place in Real World..our team is engaged in providing interesting information to our honorable viewers. The aim Of Real World is Only to provide you knowledge in the light of Quran o sunnah and Ahadith. Real World prefer to our viewers be able to access interesting information regarding knowledge and wisdom, latest inventions of science and technology, mysterious stories and curious facts about unseen and unusual creatures.
KHOJI TV
KHOJI TV is an Media/ News Agency. Founded By Talha Labib and his Team in 2018. KHOJI TV is working under the umbrella of Famous Pakistani Social Media Network ``Talha Films`` .Our goal is to bring true and real news to our viewers.
Reality Facts
Reality Facts is an Education based channel in which we will deliver lessons on History, Geography, Tech Reviews and Educational Topics. We encourage you to participate with us on this journey so that we can learn mutually from this project. We have plans to start different series on education of different countries and their facts and successful stories of past and present.
Promote your youtube channel with us
"You've saved our business! Talha Films did exactly what you said it does. Talha Films impressed me on multiple levels. It's incredible."
"Talha Films was the best investment I ever made. Talha Films is the most valuable business resource we have EVER purchased. The very best. I love Talha Films."
"Talha Films has got everything I need. I like Talha Films more and more each day because it makes my life a lot easier. Talha Films is exactly what our business has been lacking.